Decoding The Science Behind Ecoden™ Pillow
DECODING THE SCIENCE BEHIND ECODEN™ PILLOW
The Ecoden™ is carefully crafted to guarantee the delivery of optimal support and comfort for all of its users, in any sleeping position imaginable. From every curves and edges to the materials used, each decision is made with the precision and confidence of giving you the ultimate sleeping experience.
WHAT IS THE science behind the design of this pillow?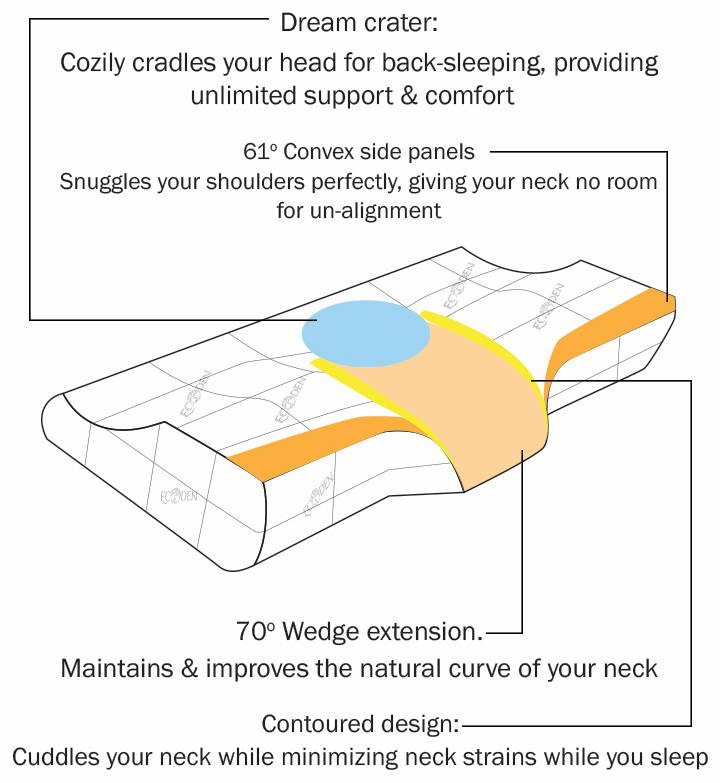 The Ecoden™'s physical build is made with utmost accuracy for a successful delivery of support. It starts with our celebrated "dream crater", a concave curve in the center of the pillow. Our "dream crater" is specially designed to cozily cradle your head for back sleeping. It will provide you with a strong foundation for your head and neck to be aligned ideally.
On top of that, the sides of the pillow is equipped with a 61° convex side panel. This feature will snuggle your shoulder perfectly, giving your neck no room for unalignment. Why is this important? Well, it gives your neck and shoulder just the perfect amount of room to be comfortably placed throughout your slumber.

Also, the Ecoden is equipped with a 70° wedge extension located in the bottom-middle of the pillow. This is important to maintain the natural curve of your neck. Our neck is naturally curved, and it is important that we maintain this natural curve. If this curve is disrupted, you may experience pains from your neck, all the way down your spine. How does this feature maintain such a curve? As you spend most of your waking moments staring down, and slouching at your screens, when you lay your head at this part of the pillow, it provides the perfect extension to restore the curve of your neck to its original curve.

WHAT is the science behind the material of this pillow?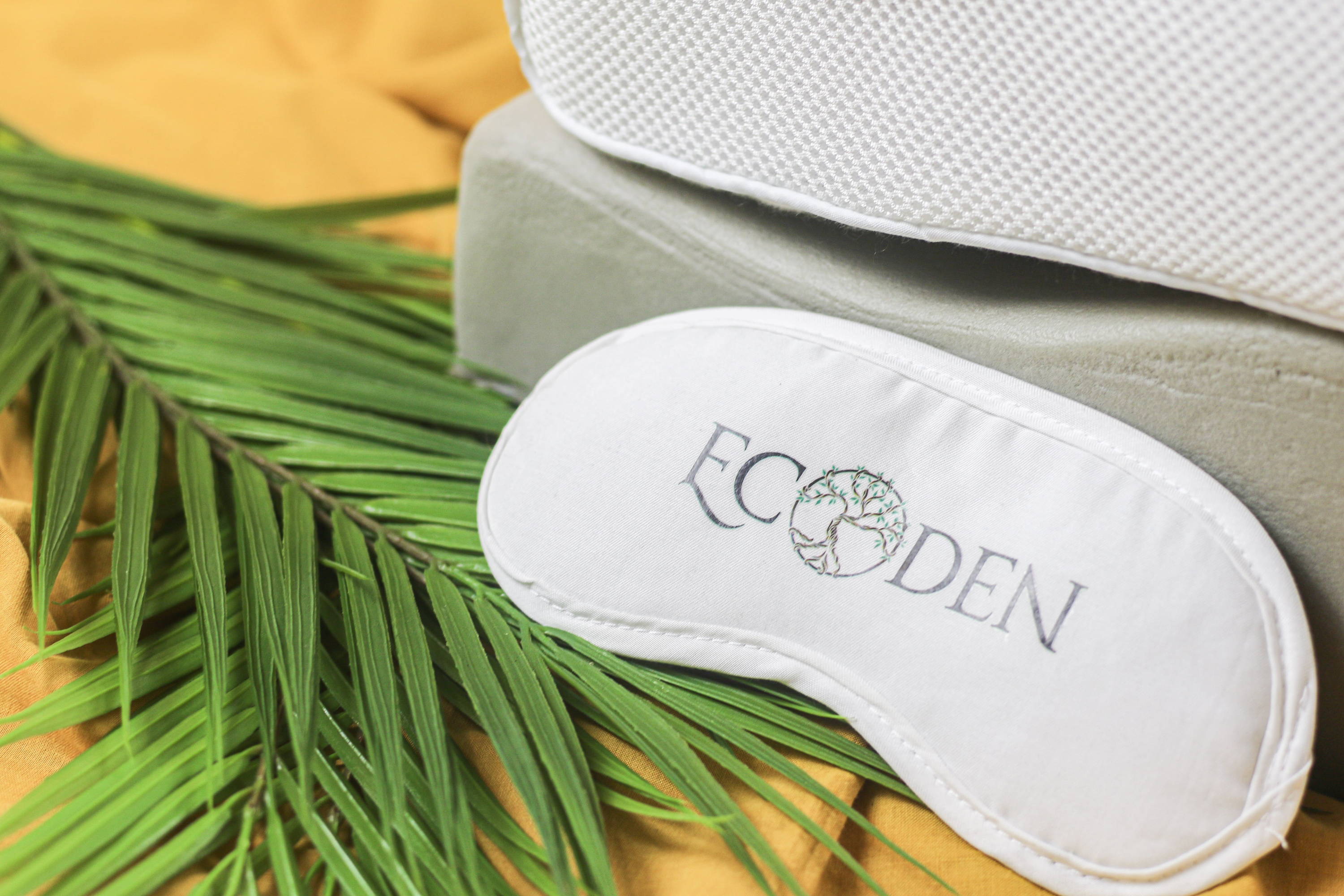 The materials chosen for the Ecoden™ pillow are carefully selected to maximize the health benefits and comfort of sleeping. The core of the pillow is able to regulate smell, temperature and moisture. Additionally, for all of you who have sensitive skin, it propels negative ions, keeping allergens, mold spores, bacteria and viruses away. This unbelievably long list of benefits is only possible with the incorporation of bamboo charcoal within the pillow's core.
Furthermore, the list of benefits grows when discussing our silky smooth pillow cover material, tencel. This material is softer than silk and cooler than linens, keeping facial wrinkles at bay! On top of that, for those of you who are highly sensitive to allergies, this material is completely non-allergenic, odorless, durable and antimicrobial. When you lay your head on our pillow, you can do so worry-free!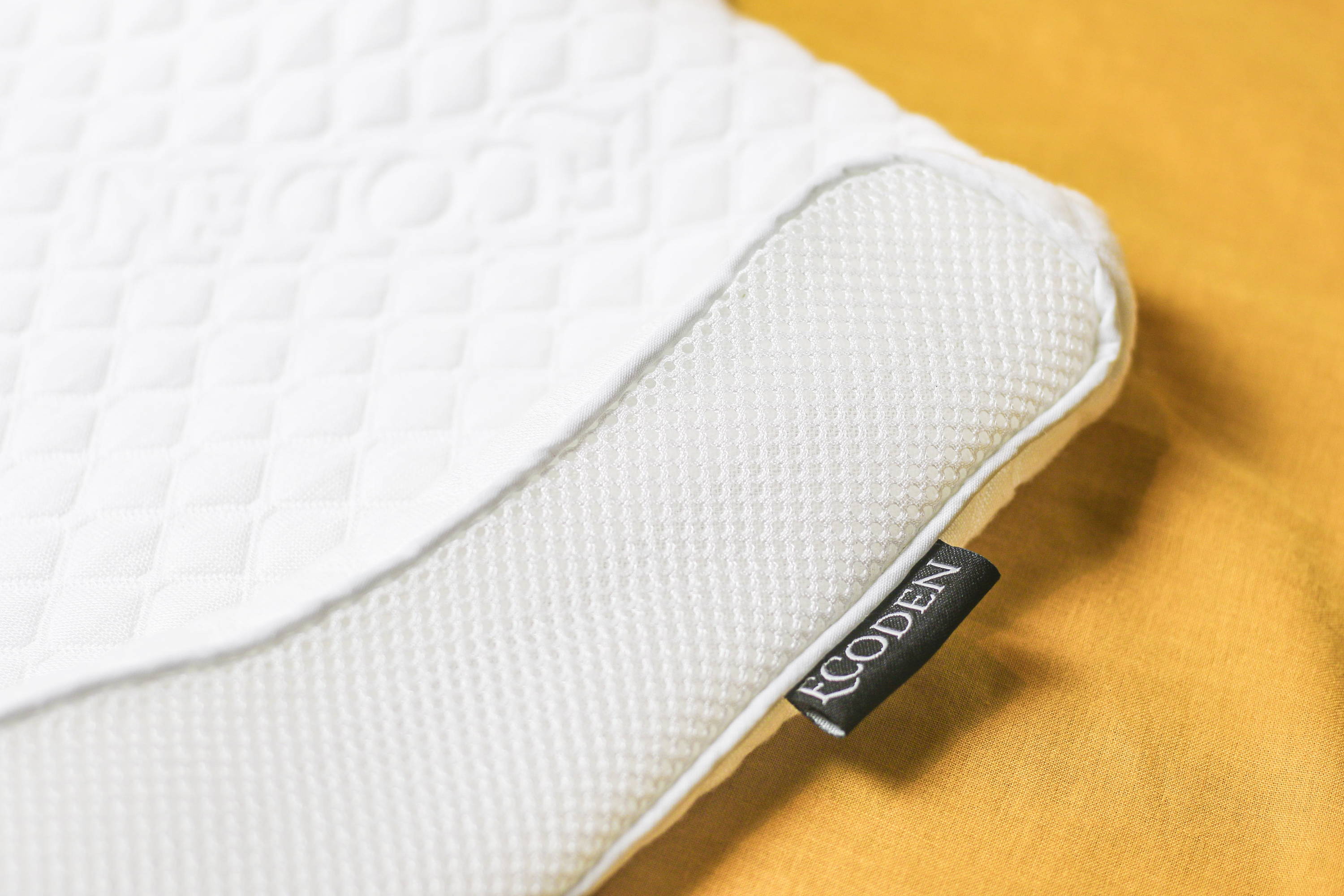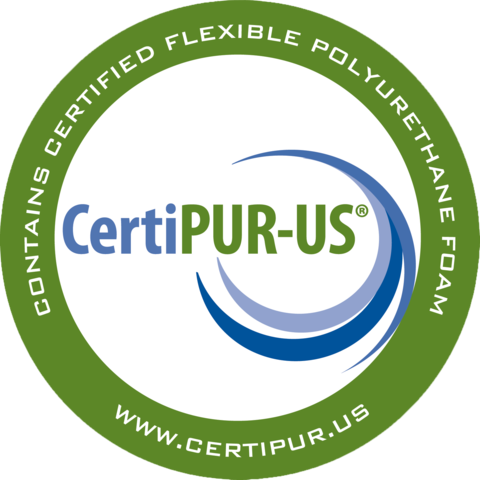 Too good to be true? Well, the list still continues! Not only is our memory foam good for you, it is also good for the environment. Ecoden™'s memory foam is CertiPUR-US certified which means it is made without ozone depleters, flame retardants, and many other substances that are harmful to you and the environment. The certified foam also has a VOC ratio that is less than 0.5 parts per million, which helps maintain a healthy indoor air quality at home. You can now have a peace of mind knowing that you are laying your head on a pillow that is good for you and your surroundings!
If you're asking, how can we keep track of all these features and maintain the same high standards throughout all our batches? Well, we do an active laboratory testing on all batches of our pillows to ensure durability and all Ecoden™'s specifications are met. So don't fret, we got you 😉.
SO, why do i need all of these features?
The main purpose of this pillow is to maintain perfect body posture. As you improve your posture, other related complications such as, back & neck pain, tension headaches, snoring, arthritis, stiffness and many more will dissipate with consistent use of the pillow. Hence, as you practice good body posture, your overall health and wellbeing will improve as well. You can go about your day fully fresh with increased energy and productivity 💪.
Moreover, knowing that Ecoden™'s memory foam is CertiPUR-US certified, you are resting on memory foam that is good for you and you can feel good about. Most uncertified memory foams are harmful for your immune system and your ecosystem. Knowing that this is a healthy foam will really put your mind at ease 😊.
Offering our customers with memory foam that is good for you and your surrounding is not our only mission here in Ecoden™. We want to make sure you receive the ultimate sleeping experience you can ever get. Hence, upon purchasing our Ecoden™ pillow, we offer free Ecoden™ tencel eye mask and travel bag. Now, you can fully immerse in the benefit and comfort Ecoden™ has to offer anywhere, anytime!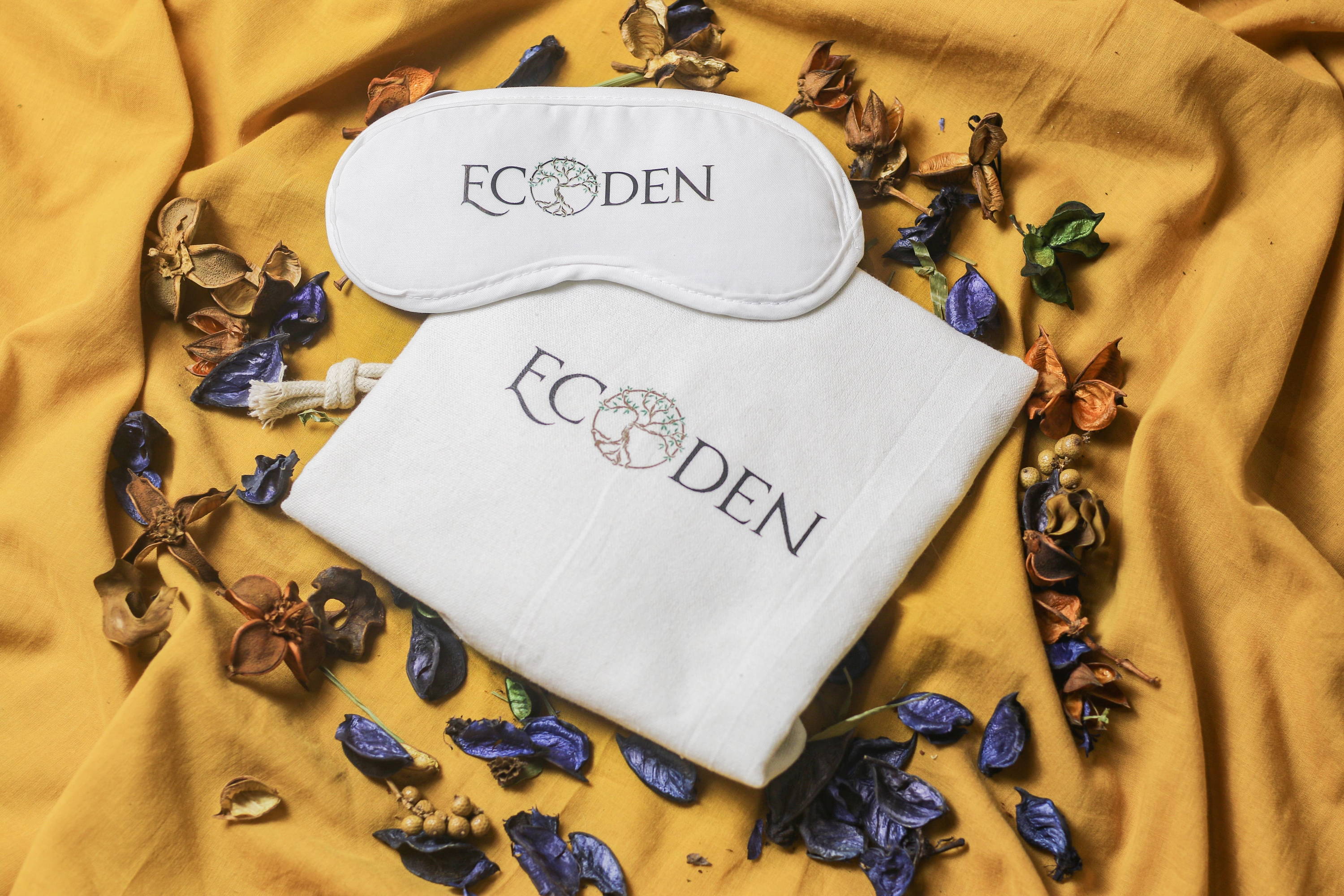 Hmmm… I'm a little bit sceptical. How do I know my expectations will be met?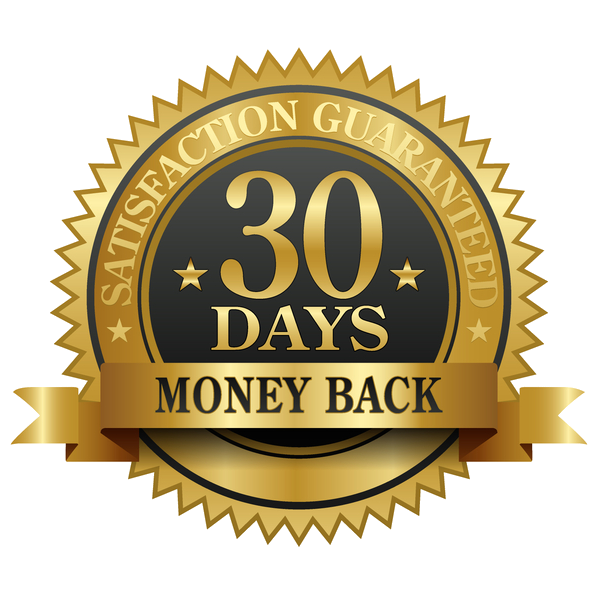 If all this seems too good to be true, think again! To show our customers that our core mission is to aid and make your sleeping experience the best it can be, we offer a 30 days return policy. This means if the Ecoden™ pillow fails to exceed your expectation within 30 days, shoot us an email, and we'll process your refund. It's easy, peasy, hassle free!
Additionally, seeing that all Ecoden™ pillow batches are laboratory tested, the Ecoden™ is designed to last a long time. As a result, we offer a 3 years warranty! If your pillow does not look or feel the same before the 3 years mark, let us know! A new one will be on its way!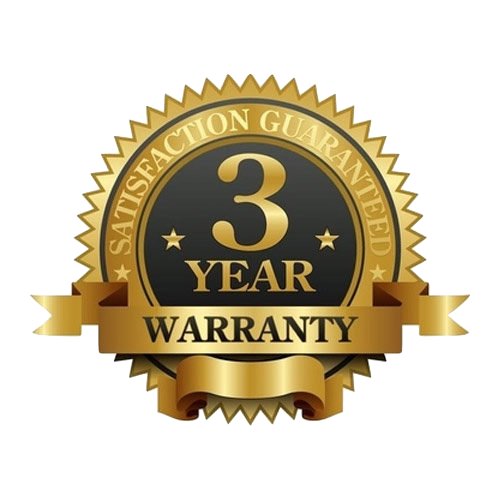 I love it! how do I make an order?
We are here to make sure you get the best rest sleep has to offer! If you think this is for you, click on the link below and start your journey with better sleep!
Find out more about d2w biodegradable plastic here
find out more about text neck here